5 min read
Students Take Climate Science Into Their Own Hands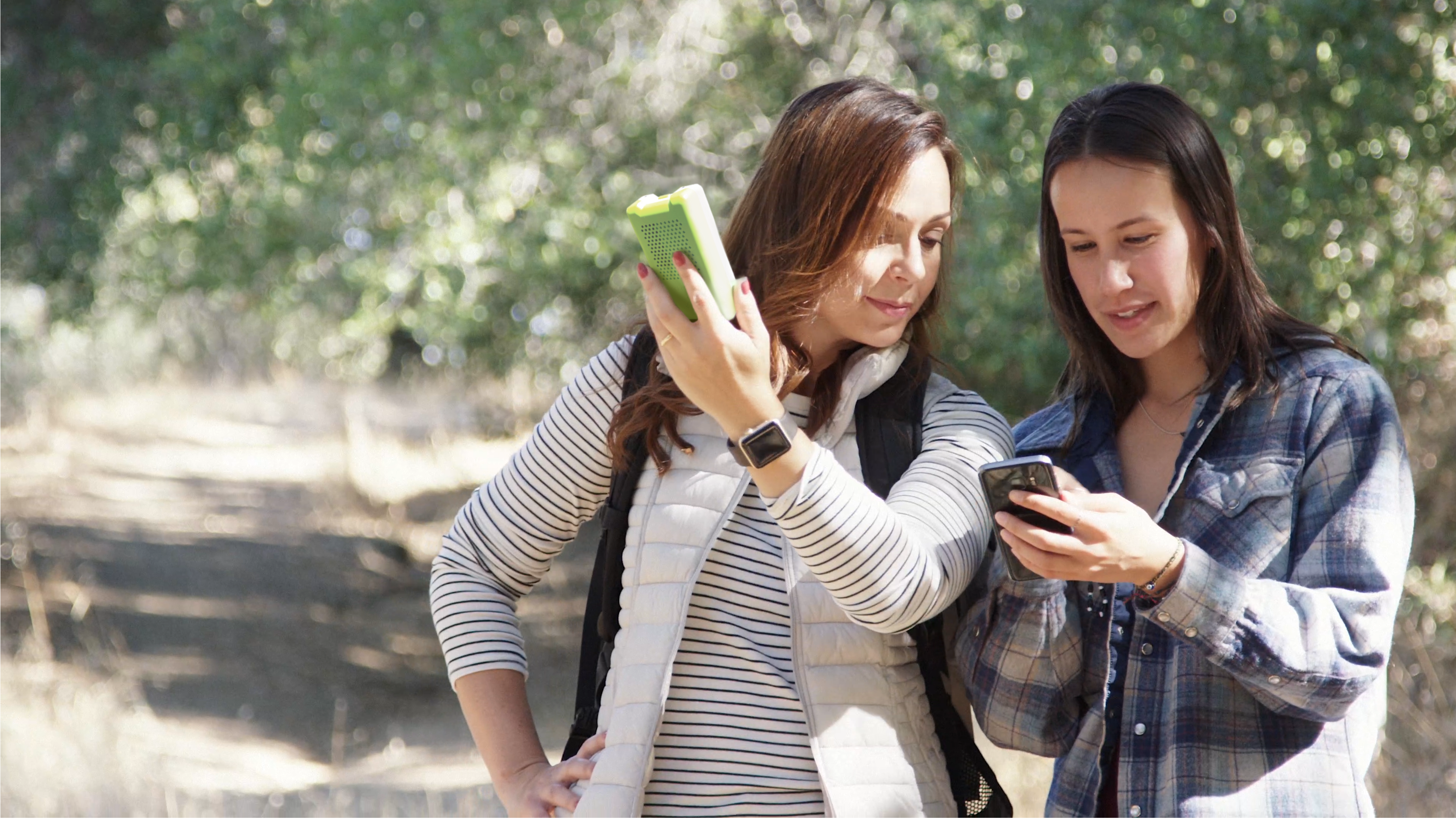 Citizen science engages students in important topics, while empowering them to collect real data and contribute to scientific goals. Students that become citizen scientists can contribute climate and air quality data to a wide scale network that allows them to share, discuss, and learn together.
Student based, climate focused, citizen science is possible with Blue Sky Zero.
What is Blue Sky Zero?
Blue Sky Zero is a nation-wide project empowering students to take climate science into their own hands. Using low cost air quality sensors and web applications, students can assist in collecting, mapping, and sharing data.
This climate science project for the classroom is led by Pocketlab, an educational sensor and software company out of Stanford University. Students who participate in the project use a protocol designed by leading climate scientists to collect high quality data right at their school or home, and report that data to a website.
To make a project like this work for students, while still creating high quality data, a team of researchers looked into measurement techniques, protocols, sensors, software, and teacher requirements to come up with an air quality project that schools anywhere in the world can participate in.
Using the PocketLab Air, a handheld climate sensor about the size of an iPhone, students can measure CO2, particulates, and ozone to learn about the impacts of human activity on air quality.
By creating an affordable, accessible and easy-to-use device, PocketLab is changing the way that students interact with critical data on the air we breathe.
With more data, we can make a much bigger impact. Our goal is to build a network of citizen scientists from schools across the country, made up of students, educators and passionate game changers.
Piloting a Global Student-led Citizen Science Climate Project
A pilot of this project took place over the summer of 2020 across the province of Alberta, Canada. College interns and other educators developed a simple measurement protocol that was performed in the same location and time each day, and the data was uploaded to a database where it was compared to government funded air quality stations. These government stations are used to generate official air quality reports, and the equipment costs hundreds of thousands of dollars. Can small hand held sensors match this quality of data?
In fact, by leveraging many school sites and averaging the data, the results have proven to be very accurate. The Pilot showed us that citizens can trust PocketLab Air to provide reliable readings for future projects. When compared to historical government data, results from Blue Sky Zero demonstrated consistent alignment.
The only limitation to the project was simply a lack of data. Getting more participants involved will allow us to analyze a wider and more geographically diverse range of data, including targeting key areas with a history of problematic air quality.
You can find data from the Pilot in the Phase 1 Report.
PocketLab Air
Most scientific-grade air quality sensors are exclusive to universities and government agencies due to their high cost and lack of mobility. The PocketLab Air is one of the only affordable handheld sensors with capability to measure air quality.
While integrating technology into lesson plans can be expensive, the cost per student to put a PocketLab Air into the classroom is quite low. One PocketLab Air sensor is $300, and when paired with a low-cost Chromebook used to collect data, the entire kit totals to around $500. If a school shares the PocketLab Air between 200 science students, the cost works out to be less than $5 per student.
On top of its affordability, the PocketLab Air is extremely user friendly and requires no prior scientific experience. This makes it a perfect device to teach climate science to students of all ages and experience levels. It's also a one-stop shop for your classroom's science curriculum: schools are equipped with everything they need for the project in one simple package, including lessons, equipment and software.
How does Blue Sky Zero Work?

Contributors to Blue Sky Zero participate in 4 simple steps:
1. Choose a Data Collection Site - This can be a nearby park, school playground, or your own backyard. You'll be visiting the same location each day for as many days as you choose.
2. Collect Data - It only takes 20 minutes to collect data using PocketLab Air. All you need is a PocketLab Air, a PocketLab Notebook account and a device (compatible with IOS, Android, Chrome OS, Windows 10 or Mac OS).
3. Analyze Data - This means finding the "10-minute average" data point for each graph, and entering the values in the data analysis table provided online.
4. Submit Data - Once you submit your first day of data to the Google Form, a member of the Blue Sky Zero team will review your submission to make sure you've completed everything correctly. After this, you can submit all of your data once a week, for as long as you choose to participate.
To learn more about data collection protocols and our data analysis, check out our Phase 1 Report here.
Why is This Data Important?
The more data we have, the more global insights we can gain into the impacts of human activity on our air quality. Most government air quality testing stations are too far apart to provide adequate data. Now, more than ever, we need citizen science.
When it comes to utilizing technology in the classroom, Blue Sky Zero creates a unique networked learning experience for students where they can observe data on a shared map and discuss findings in forums. Learners can organize and coordinate data collection based on major events impacting air quality, such as wildfires.

Beyond contributing to a global project working to better define our relationship with air quality, joining the PocketLab Air community empowers students to understand the value of their data. Collecting and analyzing data for Blue Sky Zero helps students develop critical data analysis skills at a young age.
Our Goals
In order to show a significant change in the data, we need 10,000 PocketLab Airs contributing to the project. This is based on the approximate number of school districts in the United States. If each school district contributes to Blue Sky Zero, that means millions of students across the country can collaborate on a network of critical data for the health of our planet.
We're looking for action-oriented educators to join us! With your help, we know we can reach our goal.
How to Get Involved?
There are several different ways you can make an impact with Blue Sky Zero:
Become a Climate Activist: Join the movement by purchasing a PocketLab Air for yourself or your classroom.
Become a Climate Ambassador: Help fund technology for science teaching instruction by purchasing a PocketLab Air for a school. When you donate a PocketLab Air to a school, they'll also gain access to dozens of lessons and activities for the classroom.
Become a Climate Angel: If you'd like to support this project in another way, please reach out to us here.
To track our progress, leave a question, or a comment, you can follow along with the hashtag #blueskyzero on twitter.
You can also message us on Twitter, Instagram and Facebook or email us contact@thepocketlab.com with any questions you have.